Trane XR13 Air Conditioner 13 SEER | 3.5 TON
Efficient and economical performance
The XR13 home air conditioner's SEER rating of up to 13 gives you the right mix of cooling and energy efficiency, which may help lower your home cooling costs.
Durable construction
Materials and components for all home air conditioning systems are tested again and again for long-lasting performance and reliability.
Cleaner, healthier indoor air
Add Trane CleanEffects™ to your air conditioner system for advanced air filtration that removes more dust, pollen and other irritants from conditioned air for a cleaner, healthier, more comfortable home.
3.5 Ton
Spine Fin™ coil
Swept fan blade
2-stage compressor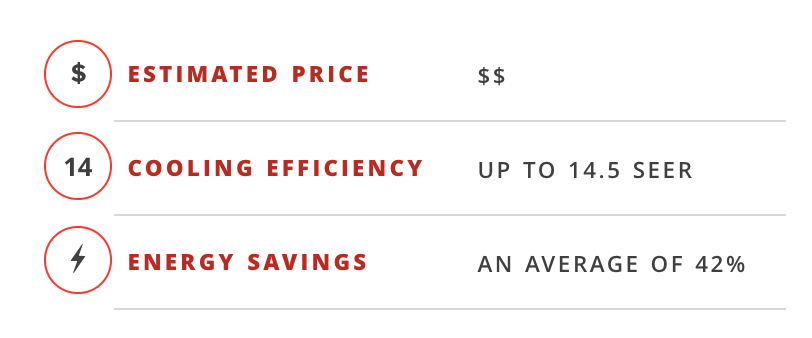 This Unit Comes With an A-Coil:
This Air Conditioner comes with a evaporate coil. An evaporator coil is the part of an air conditioner or heat pump that absorbs the heat from the air in your house. It is located inside the duct or attached to the furnace. Normally it sits on the top of the heat exchanger. It supports all Air conditioner compressors from 1.5 to 5 TON. Trane 4PXA all-aluminum coil is designed for upflow installations. Also known as an evaporator coil or an indoor coil. They are matched in size, efficiency and capacity to ensure optimal performance of your home comfort system.