Many condo owners in Toronto contact us when they feel uneven temperatures within their space such as being too hot or too cold in their condo. This is one of the most reported problems in residential low rise & high rise buildings.

There could be a few reasons associated with this problem. Here is our take on this subject:
1. Condo Thermostat Not Working Properly
Condo thermostats lose their sensitivity & calibration over years. Depending on the type of thermostat you are using, you may start noticing that your thermostat is not accurately displaying the temperature. This problem can make your Heating system work for longer periods of time. Therefore, overheating occurs.
Our Recommendation: You need to replace the thermostat to resolve this problem.


2. Location of Your Thermostat & Surrounding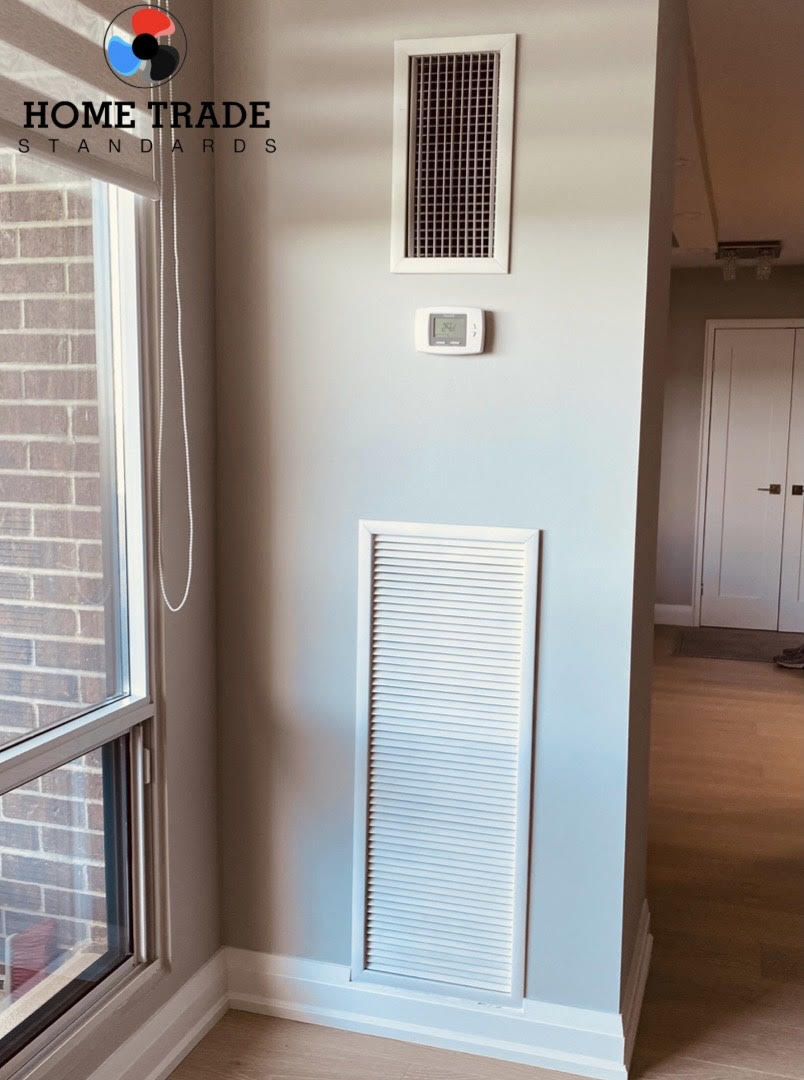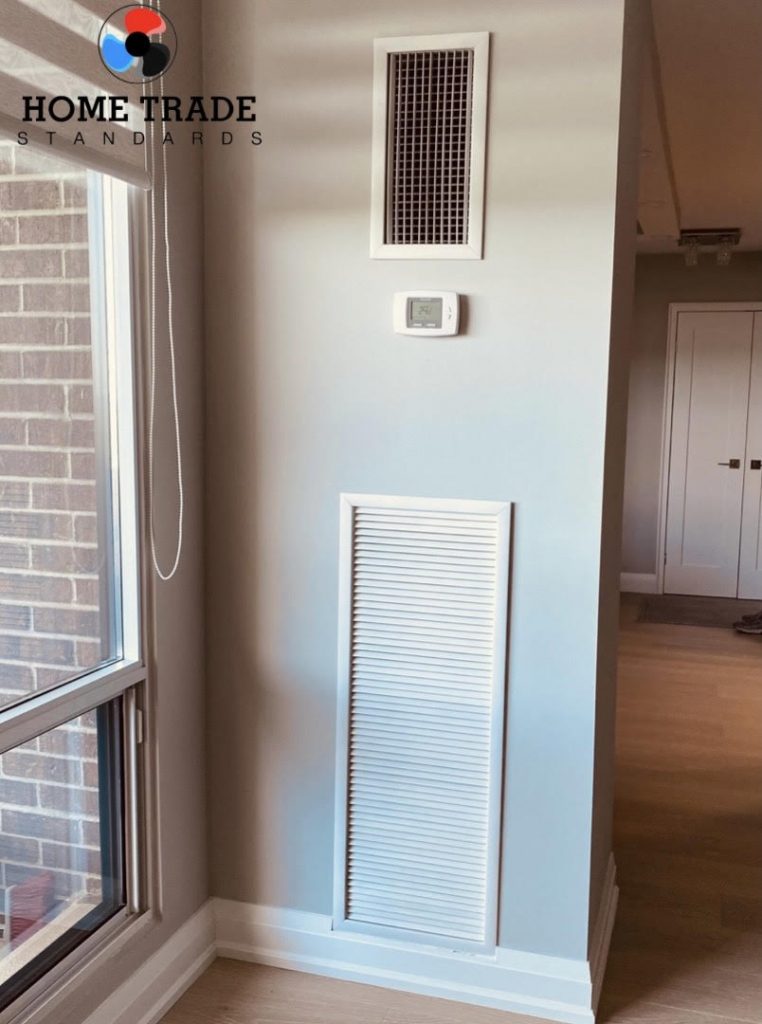 Location of your thermostat makes a huge difference in accuracy of the average temperature of your space. For example, if your thermostat is too close to your TV then it may display a higher temperature reading because of the heat reflection from your TV. Another good example is when your thermostat is so close to your balcony door or window. If you are leaving the doors or windows open to get fresh air, your thermostat may not be able to accurately display the right temperature because it only senses the temperature of its surroundings
Our Recommendation: Try to Keep the thermostat protected from direct sunlight or other appliances closed by. In some case you may need to relocate your thermostat.
3. Your Bedroom Feels Colder Than Living Room
This is due to the location of your thermostat. Your thermostat can only sense the temperature of the room where it is installed. Therefore, your HVAC system shuts off automatically when the living room set temperature is reached.

Our Recommendation: Install a Smart Thermostat With Temperature Sensors
New smart thermostats often can be purchased with extra accessories such as Google Nest Temperature Sensors. This will allow your HVAC system to detect cold rooms and provide more accurate airflow & heating when it is needed. Read our previous article about "Can I Install a NEST Thermostat In My Condo? " Click Here!


4. Uneven Airflow Distribution Through Air Vents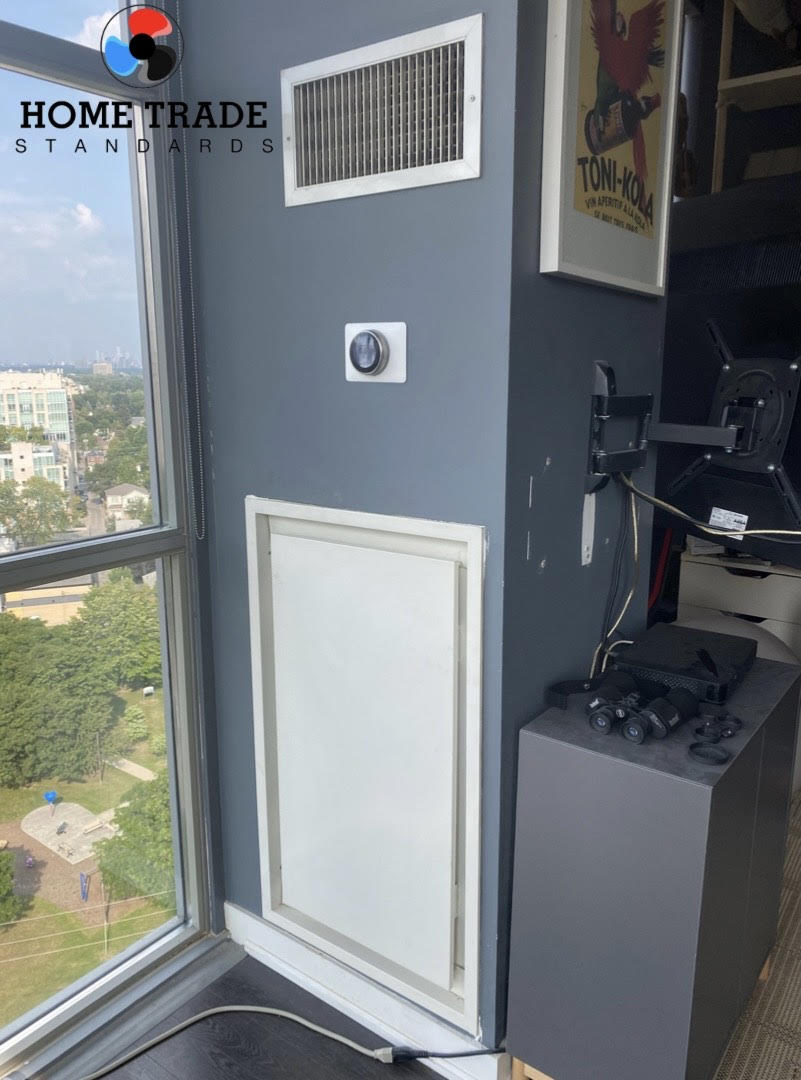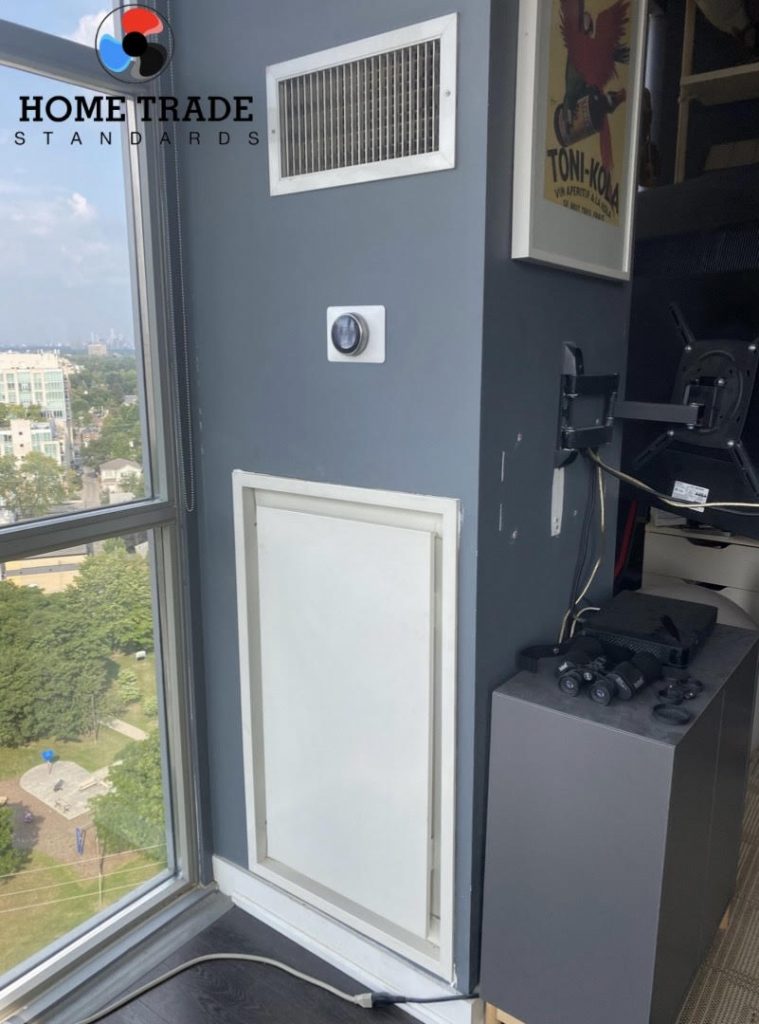 Condo Heating Systems can serve more than one room. For example, you may get hot air flow to your bedroom, living room & kitchen. If you're receiving too much heat & airflow in your bedroom & living room while your kitchen is still too cold.
Our Recommendation: Install a new vent with a damper. This will allow you to block the airflow and direct it to the colder rooms in your condo.
5. Airflow Never Shut Down
Some new construction condos in Toronto are designed to have continuous airflow running all the time for better fresh air distribution. If you are u sure this is the case, turn off the power from breaker panel to see if you're still getting airflow from your system. These types of systems are designed to provide a better air ventilation throughout your space. Unfortunately, this may have other implications since your system never adjusts the airflow streaming according to the ambient temperature in your space. Therefore, you may feel too warm in the middle of winter because the heating system constantly blowing hot air.
Our Recommendation: Contact your building property manager / engineer to discuss possible solutions.
6. In-Suite HVAC Problem
After all, your thermostat might be working fine but you still feel that your condo is too hot or too cold in winter or summer months. This can be due to mechanical issues in your fan coil unit. For all Condo HVAC Repair Services, please Contact Us directly at (416) 736-7001 to schedule a service call.

Note: If you're new to this, you can learn about all Condo HVAC Systems in this video (Click Here) or visit our condo Heating systems Page (Click Here).